This year at GraphAware
by Luanne Misquitta
· 4 min read
2018- it's been such a whirlwind of activity at GraphAware, and we're so proud of everything we've accomplished this year. In fact, we grew and grew, announcing ourselves in Australia and then, later in the year, expanding into the Americas.
"Neo4j is one of the most disruptive and transformative technologies I have seen in my career," said Kyle McNamara, CEO, Americas. His team are well on their way to increasing GraphAware's presence and strengthening the already close bond we have with Neo4j.
Over in Australia, various government entities have showed keen interest in auto-classification, simplifying organisational movement, enriching original documents, and security and risk management and our Aussie team have had success demonstrating what GraphAware does, closing on many opportunities.
The rest of the world wasn't to be left out; GraphAware sponsored both GraphTour (London, Berlin), and GraphConnect in New York. Alessandro also spoke at GraphTour DC, on converting unstructured data silos to knowledge graphs.
At GraphConnect New York, our workshop on Graph-based Natural Language Understanding was a sell out! Great stuff from Chris and Alessandro! The conference itself was very interesting this year, plenty of good talks, including 2 from GraphAware, and they are available on the GraphConnect website. We caught up with our friends at Neo4j and partners, and finally tracked down Emil for obligatory hugs and photos.
Hume- AI for humans
Last year, neo4j-nlp was thought to be one of our coolest products yet, but we're always up for a challenge, so we made it even more cool! At GraphConnect New York 2018, we announced Hume.
Hume, says Rob Schley, Head of Product, builds on GraphAware's extensive experience and expertise in graph-based machine learning, natural language processing, and knowledge collaboration to help people organize, understand, and act upon huge amounts of information with unparalleled ease and efficiency.
The Hume team, headed by our favourite Chief Scientist, Dr. Alessandro Negro, and CTO, world-famous Christophe Willemsen, have been extremely busy all year, fielding calls from excited clients and demonstrating the power of graphs and AI.
Happy Birthday, GraphAware!
This June, we celebrated our fifth anniversary in Prague, reviewing the previous year and making plans for the next. Our video calls are even more frequent now that we're spread across the globe, and it's always fun to see everyone, even if only virtually.

KK outdid herself, making the occasion very special with one-of-a-kind gift bags for us! 5 year t-shirts, stickers, mugs, and best of all, souvenir books featuring personal fun facts and photographs of every member of the GraphAware family.
We continued our celebration with a leisurely cruise down the Vltava, on a boat decorated with GraphAware coloured balloons, of course.

In fact, we see our colours all over the place now, proving that (GraphAware)-[:IS]->(Everywhere)
All over the world
As is evident from last years blog, our team loves to travel. Our Slack channel #travel received 133 "Landed" messages in 2018.
We flew frequently to the US, where Eric Spiegelberg & Eric Wespi at Boston Scientific improved manufacturing quality with graph analytics, Eric and I helped a client with graph modelling and Cypher, Nicolas did some top-notch Spring Data Neo4j consulting and Christophe built various proofs of concept around NLP, graphs and Hume. Elsewhere, Miro continued building upon 7Vortex and we're seeing more interesting use cases that validate Hugo's vision.
Our team also led implementations where Neo4j was pushed hard by having to process tens of billions of nodes and relationships, and is happily serving users in production.
Nicolas continued to spread graph love with some Neo4j training at Norauto and Vince ended the year in similar fashion at a client in the UK.
The hectic travelling schedule just wasn't enough to keep everyone busy. Alessandro's book, Graph-Powered Machine Learning sold heavily, and it's only the Early Access Program- this is going to be a bestseller when the whole book is out next year! Nicolas is close to completing the English version of his popular book, and this is going to be another great read for all Neo4j and graph fans in 2019.
Our fearless leader led us to Oman in October, where we snorkelled, saw dolphins and ended with Michal & Aldrin braving the world's longest zipline at Jebel Jais and living to tell the tale. Click to watch the video: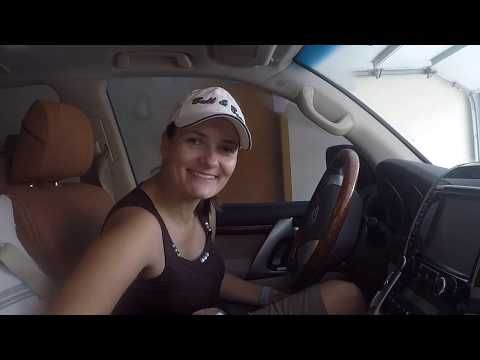 Holiday Reads
Hot off the press, number 3 on the list of 7 seriously awesome blog posts curated by Neo4j editors, are our very own Dr's. Alessandro Negro and Vlasta Kůs, bringing order to chaos: A graph-based journey from textual data to wisdom.
You'll also want to catch up with all the fantastic material on our blog that ranges from solving the bucket-filling problem and deep text understanding to sentiment analysis, Docker Neo4j Image and Testcontainers and thinking about your organization as a graph.
New relationships
Congratulations to Rob and Amanda who were married in October in St. Lucia!
New Dad relationships were merged earlier this year, and we welcomed Šárka (daughter of Aleš),
and Fanda (son of František).
2019 is around the corner!
GraphAware wish all our clients, partners, friends and Neo4j community a happy new year, and we're looking forward to more fantastic and graphy days in 2019!
Bring it on!